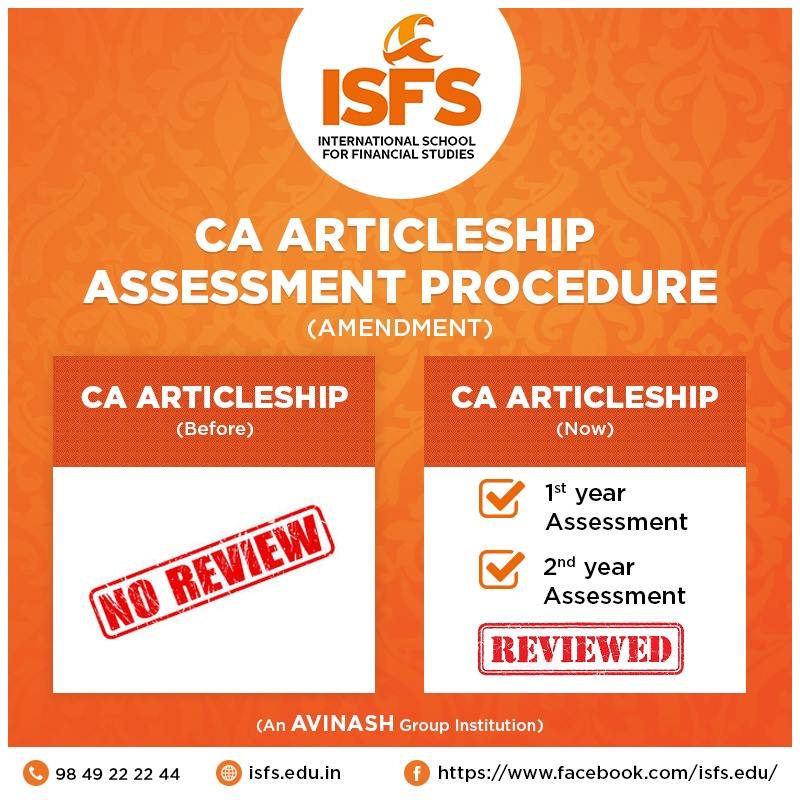 Team ISFS welcomes the move initiated by Board of Studies, ICAI to understand the knowledge progression of Articled Assistant during 3 Years of Practical training.
Commerce Guru, Avinash Brahmadevara perspective on the move:
Enhances the quality of training provided to Articled Assistants.
Acts as a check on Principal to disseminate practical application of knowledge.
Encourages students to pursue articles seriously.
Makes a Complete Professional.